Business Central project module for more efficiency
Our Business Central project module is the ideal solution for small and medium-sized project companies.
First of all, because it is a platform with a rich history and a very stable foundation. There are already over 160,000 clients using Business Central in 195 countries around the world. And it's the ideal system for project companies as well! Plus, we are an expert that offers an excellent Business Central project module. Because we have 40 years of experience, an ISO-based approach, and Microsoft-certified solutions. And therefore, we can help you go for efficiency.
Our Business Central project module has strong historical roots
The solution started under de name of Navision
In Denmark a local software player called Navision became a European success with Navision. This financials software package originally aimed at small and medium-sized enterprises. And it had a number of unique features. Because it was highly innovative. The package made its major international breakthrough due to the Y2K problems.
Our parent company Offimac also became a seller of Navision in 1996.
Even Microsoft noticed Navision's success. Because Navision was built on Microsoft technology. Plus, it was in a market that Microsoft was not in at the time. Navision was originally an accounting package. But new modules were added year after year, changing it into a comprehensive ERP package for SMEs. Microsoft acquired Navision in 2002 in order to immediately set foot in the world of business software. And so began the story of Microsoft Dynamics and the Offimac Business Central project module.
Microsoft empowered the Navision solution. 
Navision has expanded since that period and has undergone a few name changes, too. But most importantly, the package has grown strongly since then as well. It is now the global market leader in administrative software for SMEs. Navision continues to be very innovative and progressive. After all, it's also building in new technologies like artificial intelligence and other applications.
Today, this package is called Dynamics 365 Business Central software, although it's still often referred to as Navision software. Because Navision simply still is a very well-known brand, even though the software itself has been completely new – technologically speaking – since 2009.
Offimac grew along with Navision as did Offimac's Business Central project module.
Microsoft Dynamics is the name of the Microsoft division for business software
Dynamics is Microsoft's new business software division. It is also the name of software itself. And this software often used to be described as ERP or CRM and was quite delineated. But because ERP and CRM were becoming increasingly interrelated, Microsoft opted for a new name, which is how Microsoft Dynamics 365 came out on top. It's business software that creates dynamics. And links to Office 365.
CRM software is software for commercial departments and processes because CRM software is intended for sales, marketing, and services.
ERP is the abbreviation of 'Enterprise Resource Planning' and its purpose is to automate every department of your company and ensure that a single software system controls all of the processes in your company. Unlike CRM, ERP software covers all departments. ERP software contains numerous modules such as purchase, sales, production, and much more. But these modules exchanged information with each other precisely because they are also interconnected. Clients sometimes also found the fact that ERP software also includes CRM modules to be very confusing and often couldn't see the forest for the trees…
So Microsoft decided it was time for a commercial renovation – time for a solution that no longer thinks in boxes. And thus, Business Central came into being as the new name for business software for SME.
The Offimac Business Central project module will soon be available in 2 versions
A high number of companies, from small to large, use Microsoft Office 365 on a daily basis; you yourself probably use Outlook, Word, and/or Excel every day. Because everyone knows this software, which is why  Dynamics 365 Business Central stands for the transition from Office 365 into business software.
Business Central offers the same ease of use as Office 365. It wants to help clients transition from Office 365 into more in the same very familiar and recognisable way. Just consider of your own accounting package, for example.
100% cloud in SaaS version = start-up version + standard product
Microsoft Dynamics 365 Business Central software in the cloud is a solution that can run on the Azure cloud servers at Microsoft. It is standardised software that has been set up in advance, which makes the transition from Office 365 very easy. This package is  primarily aimed at start-ups and small businesses, as well as the younger generation for which digital is quite normal. This generation also expects to be able to work with smartphones, the cloud, and apps. The cloud version version is available in three formulas, each allowing you to add a little more functionality to the solution. As you grow, you can also easily switch to a higher formula such as on-premise. It is mainly standard software that is not intended for customisation.
Offimac is currently working on the construction of this 100% cloud and SaaS version. As soon as it's Business Central project module is ready for SaaS, you'll be able to read about it here.
On-premise = cloud or local, a very flexible solution to meet your meets
There is also a Business Central project module in the on-premise version, which is the existing NAV or Navision as from 2019. Dynamics Business Central on-premise itself is extremely stable software used by 160,000 clients in 195 countries with many partners, clients, and vertical industry solutions. Moreover, it can be used locally or in the cloud, and lends itself very well to a little bit of customisation.
It is this Business Central project module that Offimac has been building from the beginning. Because it is also available as from a single user.
Which functionalities can you find in the Offimac project management software?
Just like your company wants to grow, Microsoft is also looking for growth.
Whereas Dynamics project management software previously only available as from three users, Business Central lowers this threshold to a single user. As a result, many small leasing companies can also start using Dynamics project management software. And thanks to the recognisability and strengths of Office 365, we will certainly also succeed in gaining a share of the market in that segment.
The Offimac Business Centrael project module stands for growth as from a single user. And it has these functionalities: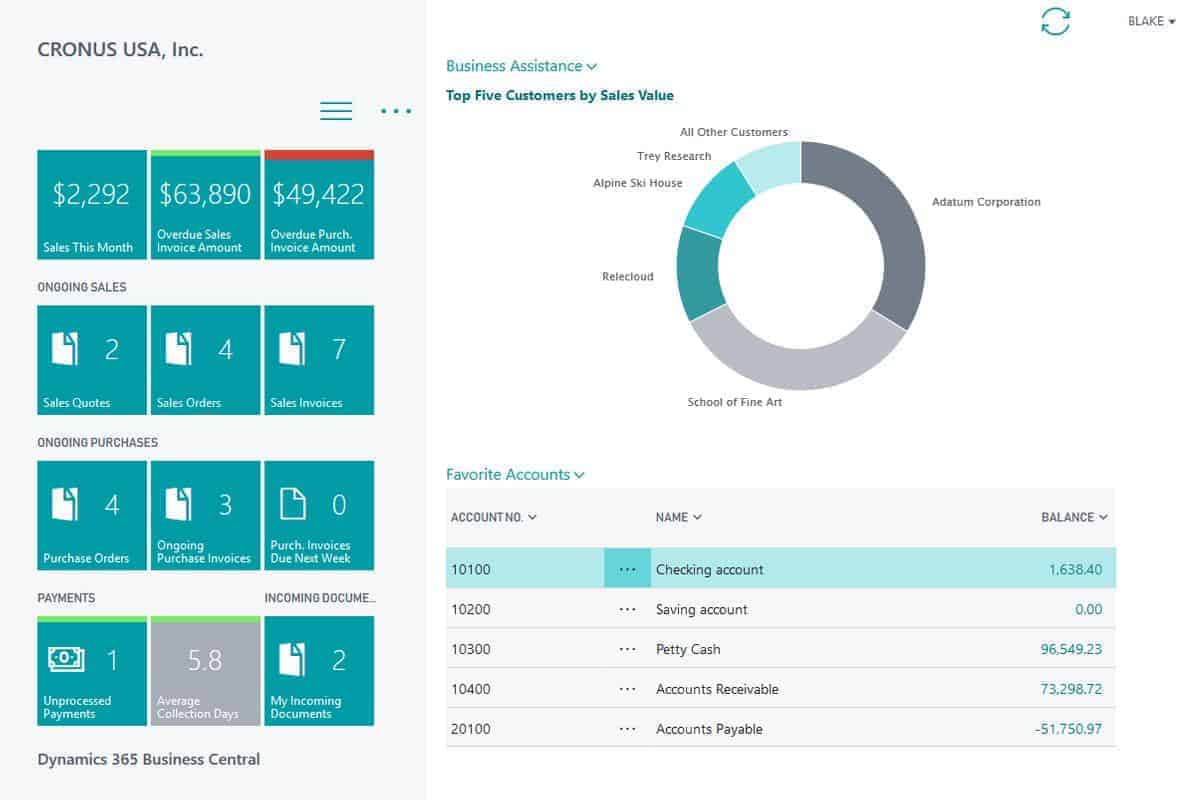 Calculation & quote management

Contact persons per project

Purchase, logistics and mobile warehouses

Planning of projects, people, machines, contractors etc

Time sheets in various ways

Strong reporting on budgets and WIP

Document management

Link to track & trace (optional)

Link to SharePoint (optional)

Link to services module (optional)

Link to other Offimac modules (optional)

Apps